Torpedo Vase
Pink, Green & Yellow Flowers 9114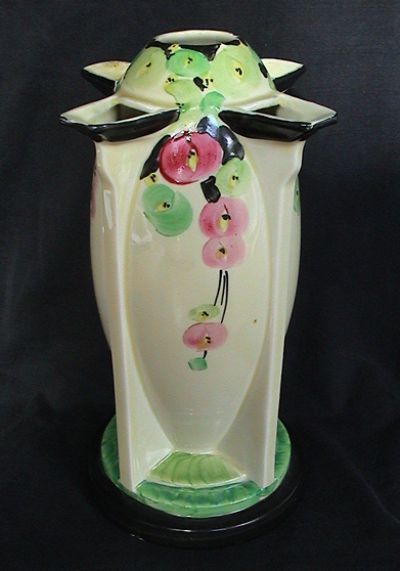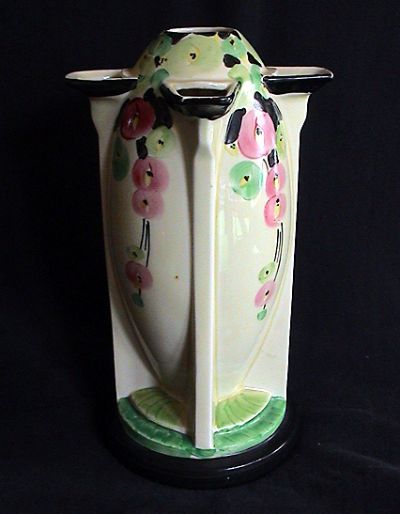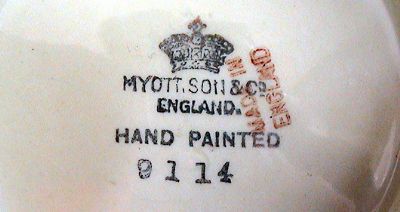 Marks: Gold MYOTT crown (Type I), HAND PAINTED, MADE IN ENGLAND (in russet).
Colours: Pink, Green, Yellow, Black.
Dimensions: 22.9cm (9 inches) tall
Description: Pink, green and yellow stylised elliptical flowers to body and cone sections. Black background to cone. Black base and finials to fins. Green and yellow tiers to base.
Rarity: Extremely rare and highly sort after. Only piece seen by the Club so far.
Variations: If you own an example of this piece that displays a significant variation please supply details and pictures.
Notes: If you have any comments to make on this piece please supply details.