Diamond Planter
Hollyhocks H.W.147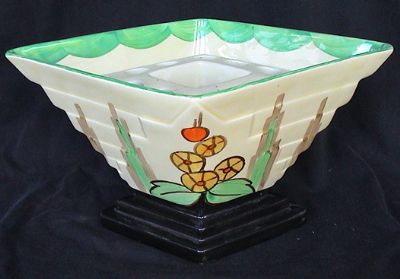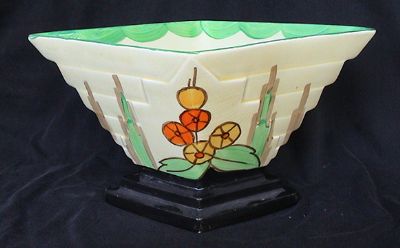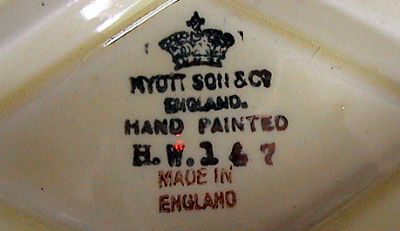 Marks: Gold MYOTT crown (Type II), HAND PAINTED, MADE IN ENGLAND (russet colour).
Colours: Black, Yellow, Orange, Green, Brown.
Dimensions: 26.5cm wide x 16cm deep x 13cm tall. Base 16cm wide x 10cm deep.
Description: Central star shape - yellow, circular flowers, spoked with orange centre beneath orange seed pod, all nestling on two stylised green leaves. Two flowers on reverse with alternate colourway. Background of brown and green Art Deco stepped skyscrapers. Scalloped green inner rim with black base.
Rarity: Very rare.
Variations: If you own an example of this piece that displays a significant variation please supply details and pictures.
Notes If you have any comments to make on this piece please supply details.